Meet AQUAMAN!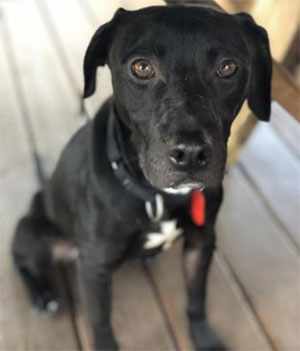 As you know, a portion of every sale here in our PawZaar gift store goes to help sponsor the care of a shelter pet. Our most recent sponsorship, thanks to all your orders and social shares, is
AQUAMAN
, a handsome young adoptable dog in the care of the Animal Defense League of Texas.
Here's more about Aquaman:
Aquaman is a 1-year-old American Pitbull/Terrier mix that came to The Animal Defense League on August 26th from the Bayou Animal Care Services.
Aquaman was one of the 136 pets that we transferred here as a proactive step in rescuing pets that were in the areas projected to be affected by incoming Hurricane Laura. Upon his initial medical exam, it was found that he had a bit of an overgrowth of bacteria in his stomach which has since been treated. Since then, he is feeling much better and is anxiously awaiting his furever family to come take him home. Thank you so much for supporting his journey to find them!
-- Animal Defense League of Texas
Weighing in at just 33 pounds, Aquaman is ready for a family of his own to enjoy dog walking and couch snuggles. For more information on Aquaman, please contact the Animal Defense League of Texas.
Many, many thanks for all you do in helping to share our PawZaar gift store with your friends and fellow dog lovers! Your support has helped support Aquaman as he waits for a forever family to call his own!
Leave a comment